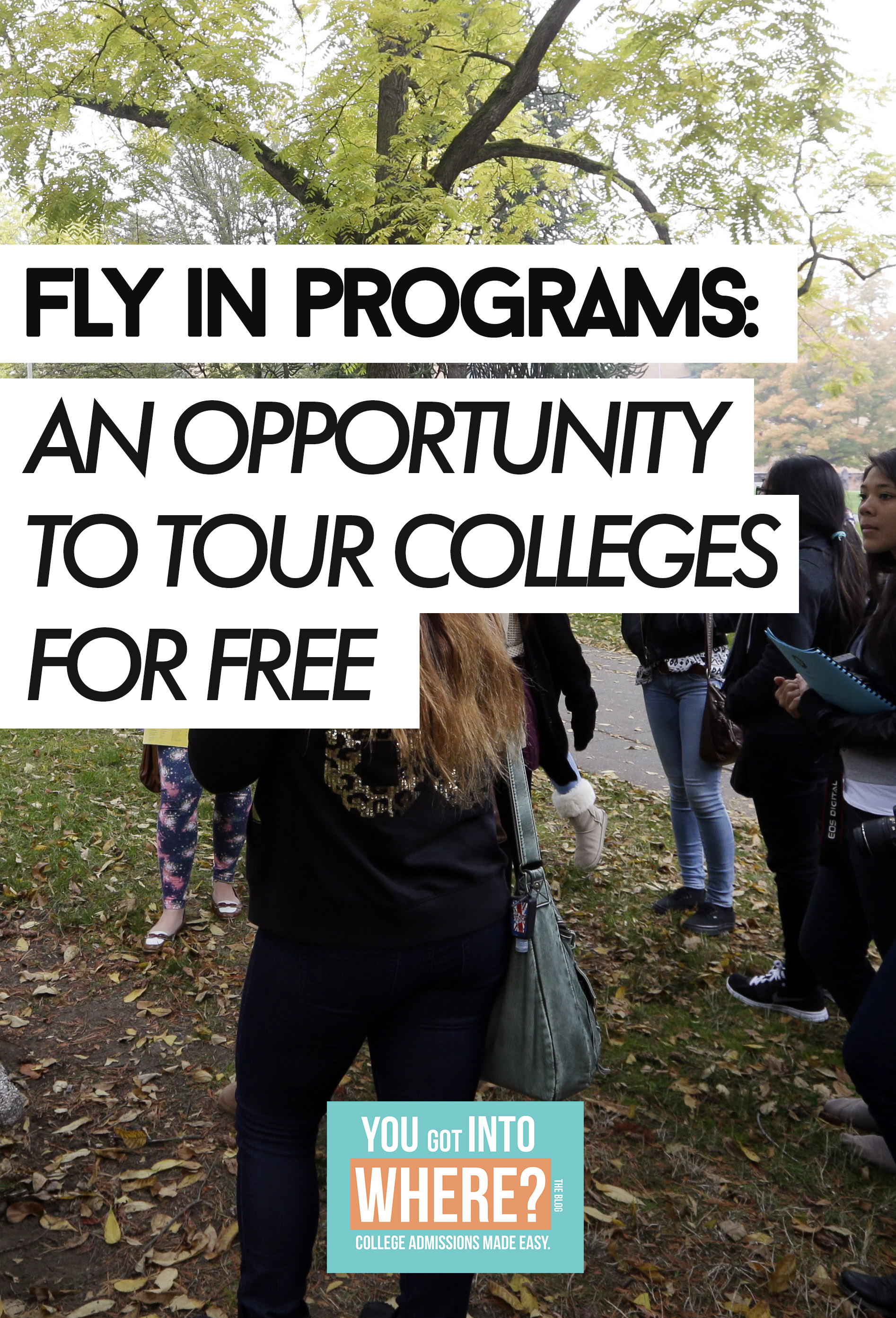 When looking for a college to spend the next four years of your life in, many factors come into play. For most, finances play the biggest role when making their decision. It can mean the difference between receiving a significant amount of scholarship aid to pay for your education, having the means to pay it off without creating a strain on your family, or having to take out loans. Other factors include academic rigor, location, size, and extracurricular activities available, all of which hold great importance. Most, if not all of the objective factor's can be found on the college's website.  However, one thing that cannot usually be found on the college's websites is how you will particularly feel at the institution when you are walking on its tree-lined brick path and you look around at your fellow classmates. How will it feel?
A lot of colleges offer virtual self-guided tours through websites such as you visit, or you could always take advantage of Google Maps' street view feature, however, there is nothing like the real deal.

Fly-In Programs
Touring colleges can mean a car ride to some, and a plane trip to others. Fortunately, colleges realize that traveling to different parts of the country to visit schools is not a luxury everyone can afford. This is the reason why many colleges throughout the nation offer fly-in programs. Through fly-in programs, colleges, particularly liberal arts colleges such as Amherst, Bowdoin, Colby, and Williams, in addition to some research universities such as Columbia, Dartmouth, and Johns Hopkins, offer a free trip to their institution which covers transportation, housing, and meals.
These tend to take place on the weekends during the months of September, October, and November, however, they may also include one or two school days, but the benefits of participating make missing a few school days worth it. They are available exclusively to seniors and sometimes are catered to specific demographic subsets such as low-income students, first-generation students, and students of color.  However, don't let this discourage you from applying! If the idea of visiting a premier institution for free appeals to you, a quick Google search, or a click on this link, will bring up the most up-to-date results.
Applying to Fly-in Programs
When applying to fly-in programs, the key is to start early. Since many of them take place over the month of September, applications for those are due over the summer during the months of July and August.
Here's the thing, if these colleges are paying for a round-trip to their school, housing, and meals, they are only going to do so if you are qualified to actually be admitted into their school. These applications, in addition to general information about yourself, usually require a transcript, standardized test scores, and sometimes even supplemental essays, letters of recommendation, and an activities list.
Luckily, it very much resembles the actual college application, and you could very well use it to practice for college applications, in fact often the supplemental essay questions are the exact same prompts. With all of that said, it's good to keep in mind that just because you are rejected from a fly-in program, it does not necessarily mean you will be rejected for admission! Regardless of the outcome, you will have gained a good amount of experience in filling out applications, and at the end of the day, it may aid your application, but it will not negatively affect it!
What to Expect from Attending a Fly-In
In addition to the free trip, what makes these programs so unique is that during your weekend there you get to experience life as a college student. You have the opportunity to attend classes and lectures, grab lunch in the dining halls, and share a dorm with a student, and not to mention an abundance of free college gear!
To make the most of your visit, you could schedule an on-campus interview, knocking out two birds with one stone! During your time there, you will meet with a diverse group of unique individuals from all walks of life who have their own amazing stories to tell, take advantage of this opportunity participate, be outgoing, and get to know these fellow students. Doing so will allow you to get a glimpse of the place you will spend the next four years of your life!
All in All…
I encourage all of you to take advantage of these wonderful opportunities! Applying to fly-in programs will help you become better prepared when the time comes to fill out college applications.  Attending fly-in programs will enable you to experience life as a college student for free, something that is crucial for first-generation students who may not have family members to ask questions to.  In addition, if you attend a college's fly-in program you are absolutely not obligated to apply to the school! It does not hurt to apply, and of course best of luck to everyone who does!
---
WANT TO LEARN MORE ABOUT COLLEGE ADMISSIONS? CHECK OUT THE YGITW BOOK HERE!
LOOKING FOR A HIGH SCHOOL OR COLLEGE INTERNSHIP? APPLY HERE!
Photo Credit: http://campusbasement.com/
ivywise.com